JOBy - Attendance Tracking App
JOBy is the attendance tracking app that uses GPS to monitor the time of arrival and exit from the workplace. The app queries the GPS with latitudinal and longitudinal points without tracking any employee data.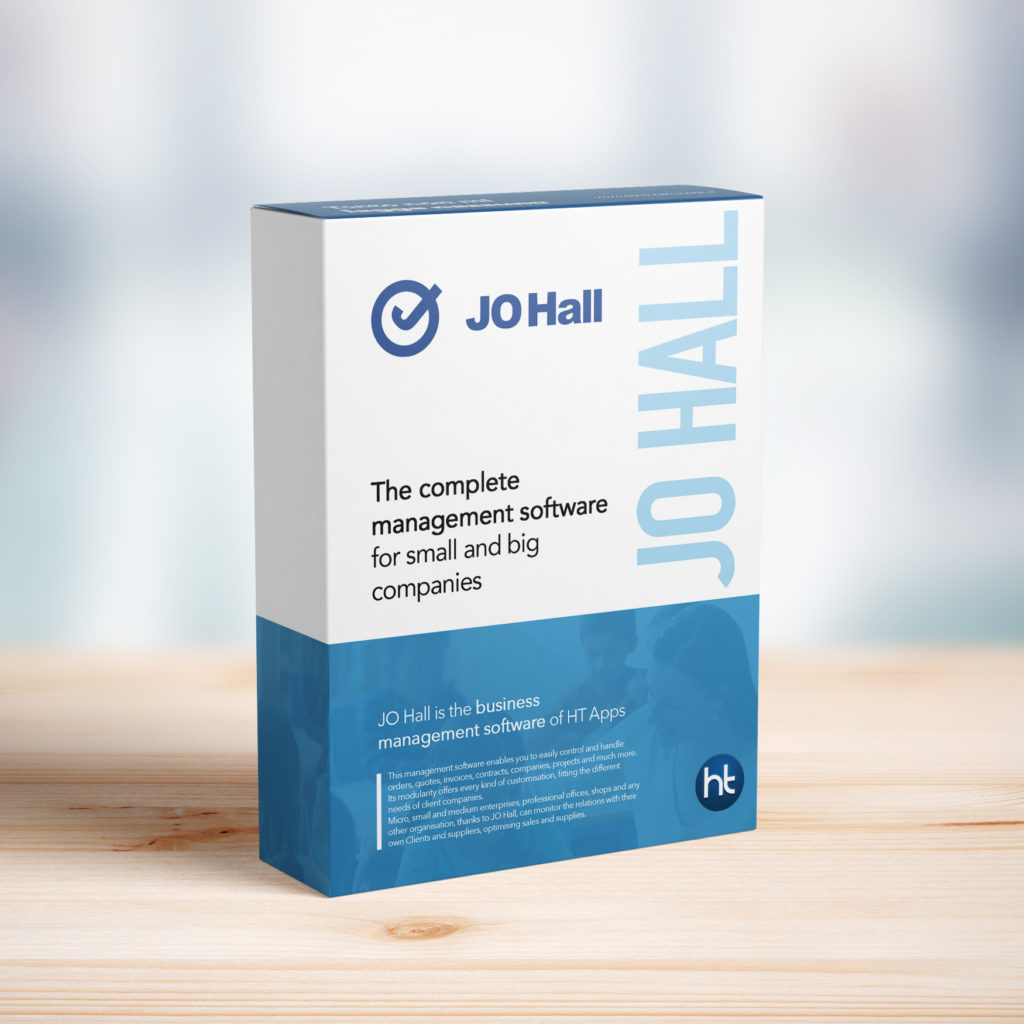 JO Hall - Business Management Software
JO Hall is the business management software of HT Apps. It allows you to manage orders, quotes, invoices, contracts, companies, projects and much more with just a few clicks.
Its modularity offers every type of customization, thus satisfying the most varied needs.
Small businesses, as well as large companies, professional firms, shops and any other organization can with JO Hall map the relationships with their Customers and Suppliers on the web in every detail, optimizing sales and supplies.
App development tailored to your company
HT Apps deals with app development, web applications and business management software.
HT Apps makes use of local, national and international experience that make it an authoritative and reliable technology partner.
HT Apps combines ease of use with the stability of the solutions adopted. Behind a software can lurk criticalities that are not always visible at first glance. The criticalities may concern, for example, the design of the software or the writing of its code or other technical variables that cannot be perceived by non-experts. That's why HT Apps has always chosen to rely on the most solid web technologies.
The products made by HT Apps, such as management software for companies and attendance tracking app, offer solutions to problems such as business process management and staff attendance control.
HT Apps technicians are constantly looking for original solutions for optimizing work in companies and for creating innovative apps tailored to the customer.